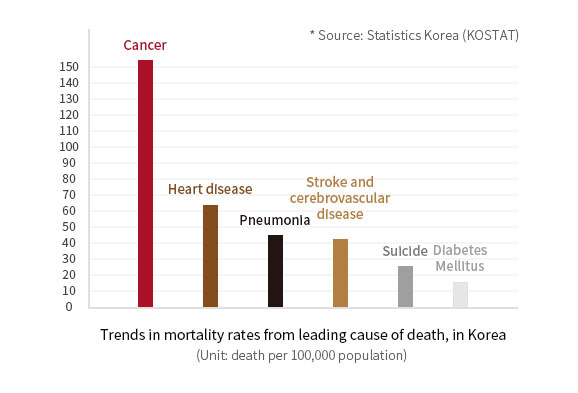 Cancer
Masses of uncontrolled rapidly grown cells in the body become cancerous and some of them develop as malignant tumors prone to penetrate and spread other tissues.
Cancer is the first leading cause of death in Korea and is the greatest life threat to human life.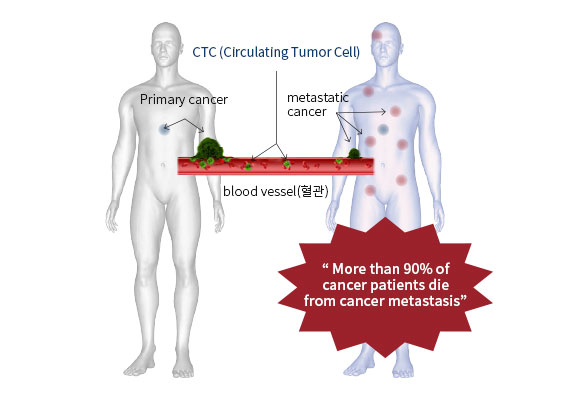 CTC
Circulating Tumor Cells (CTCs) are shed from primary sites of cancer and circulates along the blood vessels. Cancer metastasis cause 90 percentage of cancer deaths and CTCs may represent initiating steps of metastasis. Thus, understanding the roles of CTCs in cancers will pave the new way in the development of future cancer therapies.